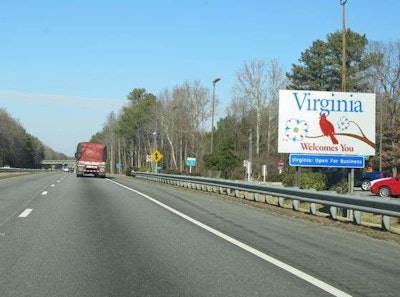 Virginia has accepted a proposal to add eight miles to the Interstate 395 Express Lanes extending from Turkeycock Run near Edsall Road in Alexandria to the Washington, D.C., border.
Transurban, the private partner and operator of the I-95 and I-495 Express Lanes will carry out the financing, design, build, maintenance and operation of the extension. Design and construction is estimated at $500 million.
"This acceptance is the latest step in our ongoing effort to move more people and provide more travel choices in one of the most congested corridors of the country," says Gov. Terry McAuliffe. "The agreement we have reached with Transurban clearly meets the Commonwealth's requirements and will give Virginia travelers and taxpayers the value they deserve for a project of this scope."
Secretary of Transportation Aubrey Layne says Transurban was given 120 days to create financial and technical plans on the project.
"Working together, we were able to ensure that the Commonwealth's commitment to provide a $15 million annual payment for transit could be met while shifting key project risks to the private sector and enabling timely project delivery," Lane explains.
Additional parts of the project include:
Converting and upgrading the existing High Occupancy Vehicle (HOV) lanes to express lanes from the current Express Lanes northern terminus at Edsall Road to the D.C. line
Adding a third reversible lane from Edsall Road to just south of Eads Street near the Pentagon
Improving the Eads Street Interchange and transit and carpool access at the Pentagon
Adding a fourth regular southbound lane on I-395 between Duke Street and Edsall Road
Rehabilitating five bridges over I-395
New sound walls to protect neighboring communities
More details on the project are available at virginiadot.org/395express and 395expresslanes.com.