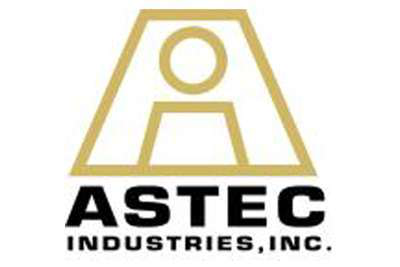 Asphalt plant manufacturer and Roadtec parent company Astec Industries reports 2016 net sales of $1.15 billion, a 17 percent increase compared to 2015, with net sales reaching $55.2 million, 68.3 percent higher than the year before.
For the fourth quarter 2016, the company reports a 52 percent increase in net sales compared to the same period the year before, at $326.6 million.
"We were able to grow revenues and net income both quarter over quarter and year over year," says CEO Benjamin G. Brock. "At the same time, we were able to grow our backlog at December 31, 2016 to $357.4 million, a December record."
Brock says the domestic market was "strong" for the company's Infrastructure Group that focuses on road construction.
"Our Aggregate and Mining group started to see an improvement in the domestic market for products targeted at traditional rock quarries while the mining market continued to be slow," he adds. "Our Energy Group products targeted at specialized industrial markets saw an increase during the quarter, while we experienced a slight increase in quote and order activity in the oil and gas markets."
Brock says the company expects 2017 to be positive as well, again citing backlog activity, which was a company record $386.3 million for January.
"Some of these orders are for new equipment designs that have the potential to carry lower margin and/or higher than normal warranty expense in the first half of this year," he explains.  "However, the introduction of new products is essential for our future. While the increase in order activity is a good sign for the year ahead, we still face significant challenges on U.S. exports given the continued strength of the U.S. dollar."