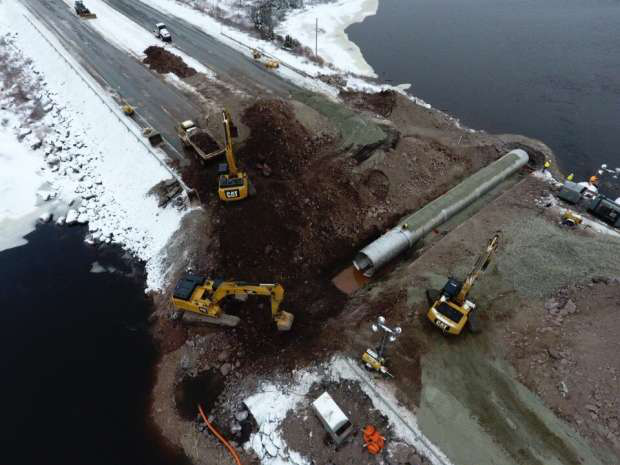 Following the opening of a sinkhole in the roadway, the eastbound lanes of the Trans-Canada Highway near Salmonier Line (Route 90) in Newfoundland and Labrador reopened to traffic at approximately 3:45 a.m. on Jan. 7, CBC News reports. Westbound lanes had already reopened to traffic at approximately 7 p.m. Jan. 6.
The Newfoundland Department of Transportation and Works closed the highway Dec. 31 after a culvert failed and a sinkhole opened up in the roadway. The news agency reports that, immediately after the road was closed, acting transportation minister Eddie Joyce estimated that the road would reopen within a week.
That was good news for those commuters who were detoured through Holyrood, which added hours to the drive time and caused constant traffic congestion.