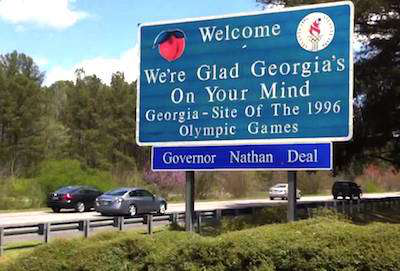 The Georgia Department of Transportation (GDOT) has awarded 18 contracts valued at $44.5 million in its most recent contract announcements.
Nine of the contracts total $27.8 million and cover resurfacing and maintenance projects for 84 miles of state highways. Seven of the contracts are valued at $11.8 million and will take care of rehabilitation work on 27 bridges and new construction of five bridges.
"Over the last year, with the transportation investment resulting from the Transportation Funding Act, we have been steadily tackling the conditions of our infrastructure," GDOT Commissioner Russell R. McMurry says. "Looking ahead, we anticipate continued improvement in pavement conditions and replacements of our aging bridges."
The largest project in terms of value is $9.8 million awarded to R.A. Knapp Construction, Kansas City, Kansas, for pavement rehabilitation (replacing broken concrete slabs) on 10-miles of Interstate 75 from Richard Russell Parkways (Georgia 96) to north of the Bibb/Crawford county line. Expected completion date is Dec. 31, 2017.
The largest bridge project in value ($4 million) was awarded to E.R. Snell Contractor, Snellville, Georgia, for construction of a bridge and approaches on Georgia 140 over Little River at the Fulton and Cherokee county line. The project will replace a structurally deficient bridge built in 1952.
More details of the remaining awarded contracts are available here.