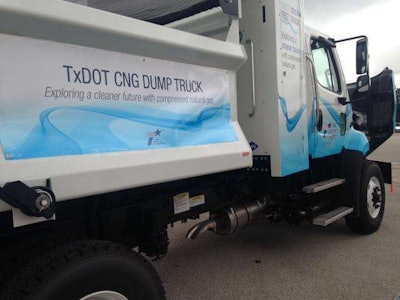 The Texas Department of Transportation (TxDOT) is testing a dump truck that runs on compressed natural gas (CNG).
"This pilot truck will help us find out how natural gas performs in a heavy hard-working vehicle," the agency says.
TxDOT says the advantages of CNG include being a clean-burning fuel and typically offers a quieter vehicle compared to diesel engines.
The department says the pilot CNG truck will be travelling through Fort Worth, Dallas, Austin, Houston and San Antonio.