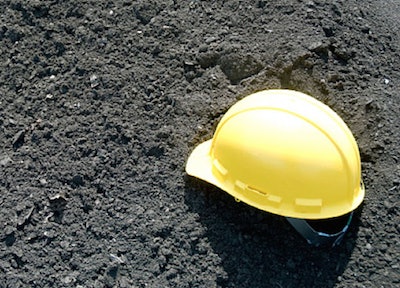 The West Virginia Division of Highways (WVDOH) is asking for the public's help in establishing a statewide fallen worker memorial for highway safety to honor employees who have been killed on the job.
The first step of this project, the agency says, is collecting the names of those killed on the job. WVDOH has collected names back to the mid 1970s so far. It is asking for the public to provide any information on other workers.
The memorial will include workers killed on the job who were active full-time or part-time employee of WVDOH, WV Department of Highways or the State Road Commission.
"The names of the honorees, once permission is granted by their families, will be enshrined on the memorial," WVDOH says. "This will include employees who died from1921 to the present. Room will be left for names to be added, although we continue to campaign for no more work-related deaths on West Virginia roadways. The memorial's design will be selected from entries submitted by WVDOH employees."
The agency's District 3 staff spearheaded this project following the death of fellow employee Randy Bland, who was fatally struck while performing his job in a work zone.
"A committee gathered to look at ways to honor Randy's sacrifice," WVDOH says. "In doing so, they found that there is nothing, statewide, that honors the many men and women who have made the same sacrifice. The committee arrived at the idea to construct a memorial that honors all state highway transportation workers who died performing their jobs."
The agency says the memorial will be a placed at the Williamstown I-77 Welcome Center.
The public can forward names of fallen workers, a brief synopsis of their accidental death and any available family contact information for any workers meeting the criteria. Information can be sent by email to Candice.M.Caviness@wv.gov or by mail to Candice Caviness, DOH District Three, 624 Depot Street, Parkersburg, West Virginia 26101-5127.