The North Dakota Department of Transportation's (NDDOT) final 2017-2020 Statewide Transportation Improvement Program (STIP) is now available.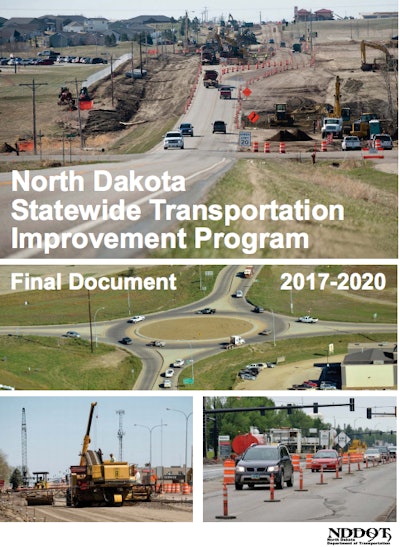 The plan is available here through the Final STIP 2017-2020 link under the Plans and Reports section. The plan provides a listing of transportation improvements to be funded through the federal highway and transit budget and covers updates to state and county highways, urban streets, roadway safety features, bikeways and busing programs.
The document divides project lists and funding amounts by NDDOT's eight districts, as well as statewide. For 2017, the state highway construction program expenditures are forecast at $318.2 million, urban highway construction program at $60.9 million and county highway construction program at $25.9 million.
NDDOT also is seeking public comments while it prepares the 2018-2021 STIP through Dec. 9. Comments can be submitted to the contacts available here.