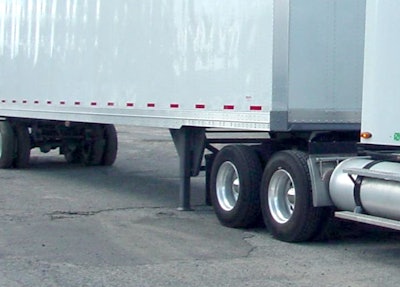 The Texas Department of Transportation has initiated Phase Two of its truck toll discount program aimed at reducing traffic congestion in the Austin area.
The Texas Transportation Commission approved two phases of the program to reduce truck tolls in certain areas in an effort to move trucks off of higher volume roadways to ease congestion. Officials believe trucks have been opting for certain roads in an effort to avoid paying tolls and as a result contributing to traffic congestions.
The commission approved $18.7 million over two years to provide the discount. The first phase ran from April 18 through October 31 and covered State Highway 130 from the Interstate 35 exit in Georgetown to the U.S. 183 exit in Buda and for SH 45 SE.
Phase Two began November 1 and extends through August 31, 2017, lasting from 7 a.m. to 7 p.m. Monday through Friday. It covers the same area and provides a savings of 67 percent for trucks with a valid TxTag.
"Addressing congestion on I-35, one of the most congested corridors in Texas, will take an everything-and-the-kitchen-sink approach," says Sen. Kirk Watson. "Incentivizing trucks to use SH 130 is one part of that effort."
"When a tractor trailer has an accident on I-35, the city shuts down," says Rep. Celia Israel. "Last year was one of the most deadly on Texas highways and my hope is this program will mean a safer experience for those who travel I-35."
Toll rates on other Austin-area toll roads, including Loop 1, SH 45N, 183A Toll, 290 Toll and SH 130 (from Mustang Ridge to Seguin) are not affected by this program.