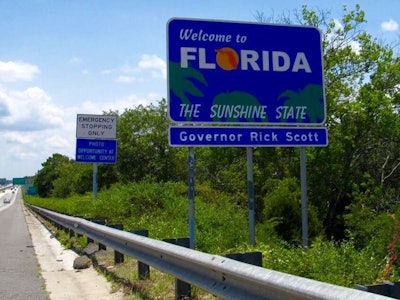 The Florida Department of Transportation (FDOT) selected Halifax Paving to complete temporary repairs to sections of Florida A1A in Flagler Beach which was damaged by Hurricane Matthew earlier this month.
The project is valued at $3.95 million and involves repairs to a 1.3-mile section of the roadway. FDOT says the primary focus of the project is to open A1A to two-way traffic with temporary lanes on both the northbound and southbound directions.
The new lanes shift the roadway to the west and new temporary pavement will be laid for southbound traffic. Northbound traffic will use the undamaged lane. Halifax has 45 days to complete the project, which has no monetary incentives for early completion.
"Getting our communities back to work as quickly and safely as possible is our number one priority and we must make A1A operational as soon as we can," Gov. Rick Scott said when initially announcing an expedited process for awarding the project bid last week. "That's why I've directed FDOT to use all available resources to get A1A reopened as soon as possible. This expedited timeline will get residents and tourists back onto A1A so that families and businesses in the area can get back on their feet and return to their normal routines."
"Restoring north-south traffic on A1A is the number one priority in the state for FDOT, and we have been working diligently since the storm passed to assess what needed to be done," FDOT Sec. Jim Boxold says. "At the same time as we work to implement this intermediate fix to get A1A up and running, we will continue to work with our community members and elected officials to develop a more permanent solution for the section of road that was impacted by the storm."