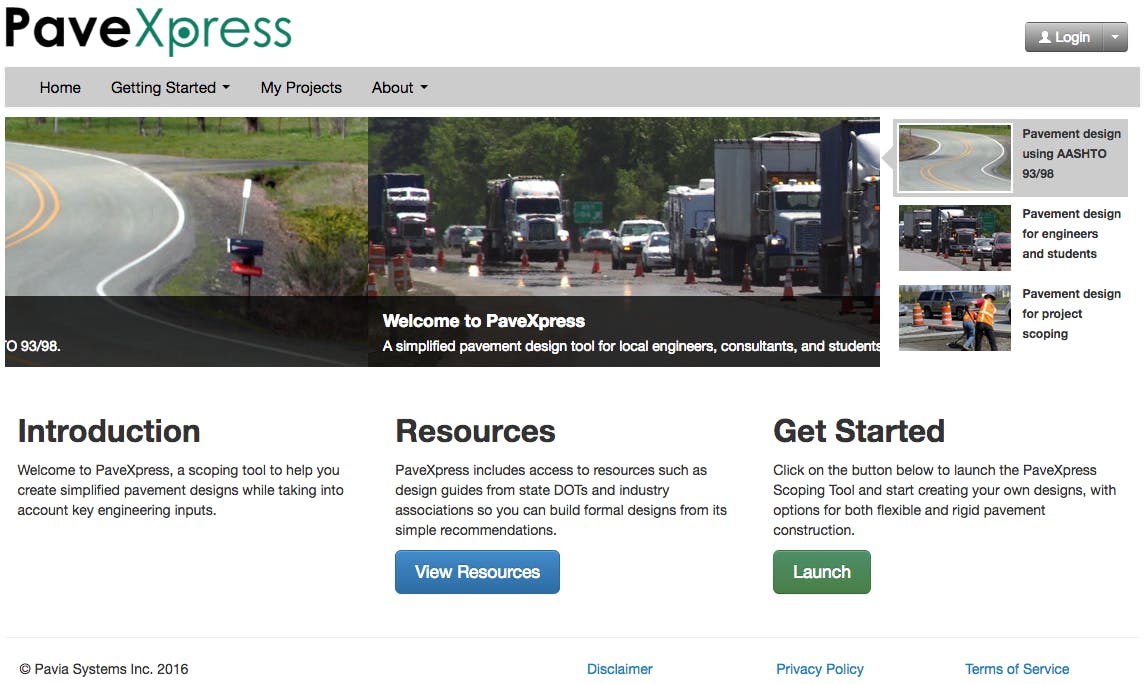 The latest update of web-based pavement design tool PaveXpress includes new modules for material cost estimation and layered elastic analysis for pavement structure. Version 3.0 has also been adjusted to work on smartphone screens.
PaveXpress was first launched in September 2014 and has more than 15,000 registered users. Pavia Systems developed the tool with support from the National Asphalt Pavement Association and the State Asphalt Pavement Associations. Version 2.0, updated in July 2015, added an asphalt overlay design module.
The new modules, as with previous updates, "allow users to customize inputs to match locally calibrated data, while providing industry-accepted defaults where appropriate. Context-sensitive help and guidance tools are available at every step of the design process."
Pavia Systems based PaveXpress on design equations from the 1993 AASHTO Guide for the Design of Pavement Structures and the 1998 Supplement to the AASHTO Guide for the Design of Pavement Structures. The new layered elastic analysis module is based on the Everstress mechanistic tool developed at the Washington State Department of Transportation.
The Asphalt Pavement Alliance is hosting a webinar to provide more details on the update and introduce the features on November 4 at 2 p.m. Eastern Time, with a follow up set for November 29 if demand warrants. Registration is available at www.AsphaltPavement.org/Webinar.