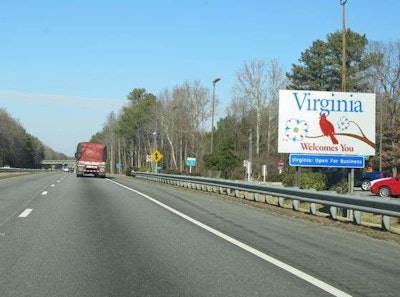 Virginia's Commonwealth Transportation Board is seeking public input beginning this month and through December on prioritizing transportation projects submitted through the SMART SCALE process. A total of nine public meetings are scheduled during the process.
The SMART SCALE system prioritizes transportation projects based on need using a data-driven analysis. It stands for System for the Management and Allocation of Resources for Transportation. The evaluations look at improvements to safety, congestion reduction, accessibility, land use, economic development and the environment.
The Virginia Department of Transportation (VDOT) just recently finished evaluating projects through the system.
There were 436 applications for projects from 148 local and regional governments in this round of the SMART SCALE process, with a total value of $12.09 billion. The applications requested $9.25 billion in funding.
"Projects that have been determined to meet a need identified in VTrans, Virginia's statewide transportation policy plan, will be advanced for evaluation and scoring," VDOT says. "Scoring results will be made available to the public. Following public meetings in the spring, the CTB will use public feedback and the scoring data to select which projects to fund and be included in the next Six-Year Improvement Program by June of 2017."
More details on the public meetings, in addition to other means of providing comments, are available here. More information on the SMART SCALE program, as well as a list of projects submitting for scoring, is available here.