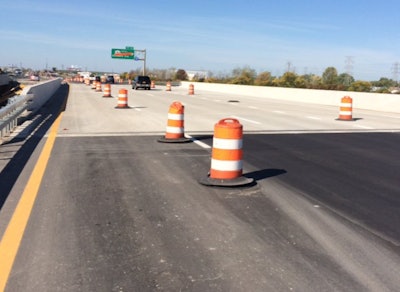 The New York Department of Transportation (NYSDOT) has completed the $14.2 million replacement of four Interstate 290 bridges over Delaware Avenue and Military Road just north of Buffalo in Tonawanda.
"The resiliency and safety of our bridges and roadways are essential to supporting economic growth, and these projects will help aid in the continued resurgence of Western New York," says Gov. Andrew Cuomo. "These projects are one more step toward a stronger and more prosperous New York for all."
This bridge replacement project under requirements of Cuomo's Drivers First Initiative, which "prioritizes the convenience of motorists and ensures that disruptions are kept at a minimum for drivers during highway and bridge projects across the state."
In addition to the work on the bridges (two in each direction of I-290 over the two roads), a portion of the I-290 between the CSX Railroad and Military Road was replaced. The eastbound bridges were completed in fall 2015 under the first construction phase of the project. The second phase to replace the westbound bridges began in April this year.
"The Governor's continued commitment to improving our roads and bridges will have lasting effects for decades to come," says NYSDOT Commissioner Matthew J. Driscoll. "The four new bridges on Interstate 290 will improve the safety and mobility on this important economic and commuter corridor."