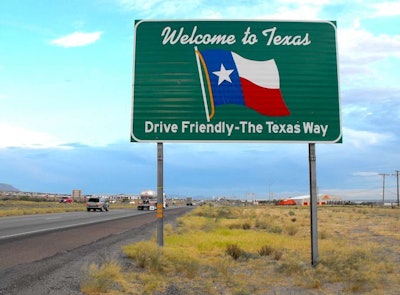 The Texas Department of Transportation (TxDOT) estimates that $311.2 million will be available for Tyler-area road projects through the year 2040, the Tyler Morning Telegraph reports.
This is a 184.4 percent increase over the $109.4 million previously projected, thanks to voters approving two measures to put more money into the state's transportation system.
On Thursday, the Tyler Area Metropolitan Planning Organization (MPO) unveiled its long-term Metropolitan Transportation Plan at a public hearing, noting that the funds would be broken up into short term projects for completion between 2015 and 2024, and long-term projects, which are scheduled for construction between 2025 and 2040.
The projected funding for short-term projects increased from $43.3 million to $124.5 million, while the long-term projected funding increased from $66.1 million to $186.7 million, according to the MPO plan.
Michael Howell, MPO coordinator, told the news agency that the funding changes are estimates based on oil and gas activity and sales tax, both of which can fluctuate with time. Residents will have 30 days to review the plan and offer input before it goes before a board for final approval. The plan can be viewed online here.
Two subcommittees reviewed and ranked the approved projects based on 14 criteria and each was assigned a number. They were then reviewed by the policy committee, which set the priority list based on funding and the project ranking.
Short-Term projects already on the agenda include the following:
Expansion of FM Road 2493, Old Jacksonville Highway, to four lanes from Gresham to Flint—roughly $46.2 million.
Texas Highway 248 will be widened to a four-lane road from just west of Old Omen Road to its intersection with Texas Highway 64 East—$12.9 million.
Ramp at Interstate 20 and U.S. Highway 69 will be improved—$6.8 million.
Widening of FM Road 756 to four lanes from Jeff Davis Drive to FM Road 346 near Whitehouse—$25.4 million.
Widening FM Road 2964 to four lanes from East Grande Blvd. to County Road 2167—$15.2 million.