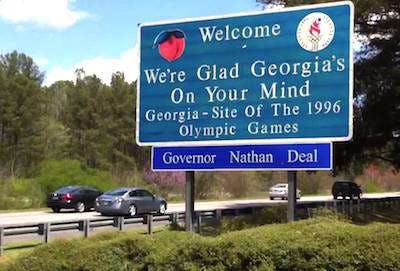 The Georgia Department of Transportation (GDOT) has awarded 19 contracts valued at $79.4 million for construction and maintenance projects across the state for the September bid cycle.
Of the total, 11 of the contracts were for maintaining and preserving existing infrastructure. These were valued at $36.7 million and include resurfacing for concrete pavement replacement on state routes.
"Addressing deferred maintenance of critical infrastructure is the primary focus of the Transportation Funding Act of 2015," GDOT Commissioner Russell R. McMurry says. "This month, we have awarded contracts for resurfacing or replacing pavement on 110 miles of state highways. We are steadily working our way toward restoring a 15-year resurfacing cycle instead of the 50-year cycle we faced in 2014."
The largest single contract is for widening and reconstruction of 4.3 miles of U.S. 23/Georgia 87 in Bleckley County. The project, valued at $21.3 million, also will involve providing a grade separation at the Norfolk Southern Railroad and Georgia 87 via an overpass bridge. Contractor Everett Dykes Grassing Company of Cochran, Georgia, is expected to complete the project by August 31, 2020.
The second largest contract, valued at $13.6 million, involves widening and reconstruction for additional lanes on Georgia 142 in Newton County. Contractor Southeastern Site Development of Newnan, Georgia, is expected to complete the project by June 30, 2019.
More details on GDOT awarded contracts are available at www.GAroads.org.