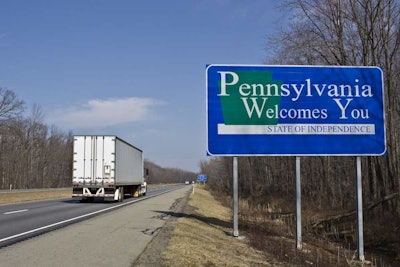 The Federal Transit Administration's Rides to Wellness program has provided a $1.2 million grant to the Pennsylvania Department of Transportation (PennDOT) to underwrite a pilot program aimed at coordinating ride scheduling with medical appointment times.
The program would be testing in Adams, Franklin and York counties.
"With this investment, we will build on the innovation we released last year with our FindMyRidePA program," PennDOT Secretary Leslie S. Richards says. "This initiative fits with our mission to pursue new ways to build mobility for the people of Pennsylvania."
FindMyRidePA provides detailed route information from any point users enter the system, including bus schedules and walking routes. It's currently available in Adams, Cumberland, Cambria, Dauphin, Franklin, Lebanon and York counties.
PennDOT's grant was the largest grant of a recent Federal Transit Administration pool of $7 million for such projects. The agency will provide an additional $510,000.
Next steps include finding a vendor to develop software to match up medical appointments made at Keystone Health and Family First Health, which are the major health centers in the region, with the FindMyRidePA system. York-based rabbitransit helped pilot FindMyRidePA and oversees transit in the new pilot area.
"Connecting transit and medical facilities helps reduce missed appointments, which helps medical facilities save money and improves patient access to preventive care," says Gov. Tom Wolf. "PennDOT's effort along with their partners will yield real results for those in need."