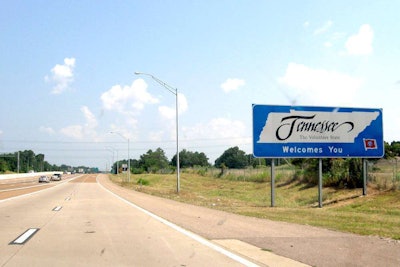 The Tennessee general assembly has repealed a law that lessened underage penalties for driving under the influence (DUI), legislation the federal government considered out of "zero tolerance" compliance with national drunk driving guidelines and thereby making the state ineligible for certain federal highway funds estimated at $60 million.
Gov. Bill Haslam had called for a special legislative session for lawmakers to develop a resolution to the issue. The $60 million figure represents 8 percent of the state's federal funding for highways.
"I am grateful to the General Assembly for quickly convening and passing legislation that clarifies our drunk driving law to remove any question of compliance with federal requirements," Haslam says. "Although we disagreed with the interpretation that Tennessee was out of compliance, this special session was necessary to avoid any negative impact to the state."
The U.S. Department of Transportation's National Highway Traffic and Safety Administration (NHTSA) recently declared the state ineligible for the funding due to the repealed law, which went into effect July 1. The agency had contended the law no longer keeps the state in compliance with 23 U.S.C. § 161.
The law in question raised the BAC percentage limit to 0.08 for those ranging in age from 18-20, but kept the 0.02 limit for someone aged 17. However, it did increase penalties for violations. NHTSA had required the state to be in compliance by October 1.
The new legislation, officials say, includes "minor alterations that more directly track the wording of the federal law.
"I especially want to thank Sen. McNally and Rep. Lamberth for their leadership and dedication to making Tennessee safer," Haslam says. "The intent of their original legislation was to save lives, and I appreciate their willingness to help clarify that law and prevent the state from losing federal highway funds."