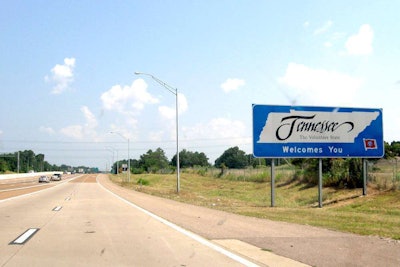 Tennessee Gov. Bill Haslam plans to call a special session in September of the state's general assembly to look at developing legislation that would fix a potential $60 million cut of federal highway funds connected to a new state law.
The U.S. Department of Transportation's National Highway Traffic and Safety Administration (NHTSA) recently declared the state ineligible for the funding due to a state law that went into effect July 1 regarding underage impaired driving. The agency contends the law no longer keeps the state in compliance with 23 U.S.C. § 161.
The new law Tennessee passed raised the BAC percentage limit to 0.08 for those ranging in age from 18-20, but keeps the 0.02 limit for someone aged 17. However, it did increase penalties for violations. NHTSA is requiring the state to be in compliance by October 1. The $60 million figure represents 8 percent of the state's federal funding for highways.
"We are disappointed in the U.S. Department of Transportation's decision. The state made clear to federal officials that while it disagrees with the interpretation that Tennessee is out of compliance, any such perceived impact of the law was inadvertent and could be fixed in January 2017," Haslam says. "To avoid any negative impact to the state, I will ask the general assembly to convene in a special session and clarify state law in this matter."