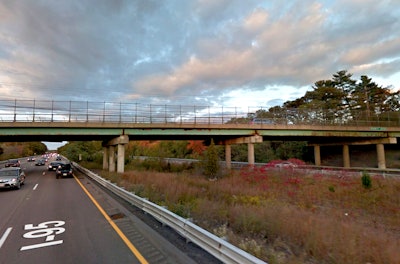 The Massachusetts Department of Transportation's (MassDOT) board of directors approved a contract valued at $44.2 million for the reconstruction of the I-95/Dedham Street Interchange in Canton and three bridges.
MassDOT awarded the contract, funded by state and federal sources, to SPS New England.
"I would like to thank the MassDOT Board members for approving this major construction contract that will allow us to continue investing in key multi-modal transportation infrastructure projects," says MassDOT CEO & Secretary of Transportation Stephanie Pollack.
"Once complete, this project will have major benefits for drivers, including easier access to Dedham Street and safer travel routes for bicyclists," says MassDOT Highway Administrator Thomas J. Tinlin. "This is another example of MassDOT making critical infrastructure improvements to benefit all modes of transportation."
The project includes the following components:
•    A new off-ramp constructed from I-95 northbound to Dedham Street, completing the half-diamond interchange at the site.
•    A replacement bridge for Dedham Street over I-95 that will include five travel lanes and allowance for an exclusive left-turn lane from Dedham Street westbound to the existing 1-95 southbound on-ramp.
•    Widening of roughly 3,800 feet of Dedham Street from two travel lanes to four travel lanes between Kirby Drive in Canton to west of the Neponset River in Norwood/Westwood. This includes widening the bridge over the river and the bridge over the Massachusetts Bay Transit Authority/Amtrak railroad tracks to allow for the additional lanes.
•    Intersection improvements at Shawmut Road and a sidewalk along the length of the project.
•    Five-foot shoulders to accommodate bicycles.
•    New traffic signals installed along Dedham Street at the intersections with the southbound on-ramp, northbound off-ramp and Shawmut Road.