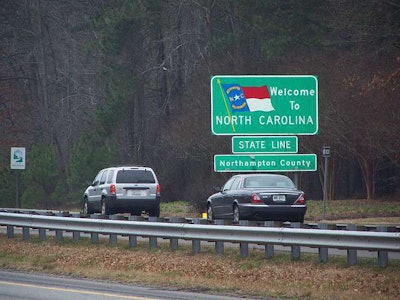 North Carolina Gov. Pat McCrory has announced the state is seeking approval from the Federal Highway Administration (FHWA) and the American Association of State Highway and Transportation Officials (AASHTO) to designate a portion of U.S. 264 between Zebulon and Greenville as a future interstate.
States often seek interstate designations for highways to allow for access and safety improvements as well as the potential business and development opportunities that often follow such efforts.
"Greenville is the state's largest metropolitan area currently not served by an interstate," McCrory says. "Receiving this designation for U.S. 264 would support greater economic development in the Greenville area, and improve accessibility to the university, medical center and surrounding communities."
The North Carolina Department of Transportation plans to submit the application to FHWA and AASHTO by September 16. A decision on the designation could come by the end of the year.
"There is a lot of support from public officials, the business community and citizens for an interstate that serves Greenville," says NCDOT Secretary Nick Tennyson. "We are working with our federal and local partners to answer Greenville's call for an improved transportation corridor."