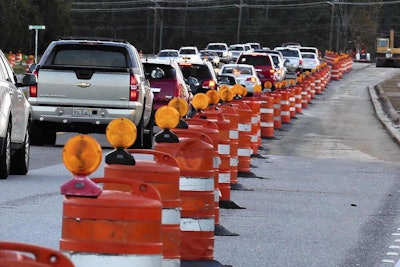 Pennsylvania transportation officials will be watching Northampton County for the next few years as it begins a program to replace or repair more than a fourth of its bridges. The Morning Call reports that the county's General Purpose Authority will award a Private-Public Partnership (P3) contract to replace 33 structurally deficient bridges in record time, while locking in the county's costs. The team awarded the contract will then be resonsible for finishing the job as advertised and for covering any cost overruns.
"We want stuff done on time for what we budgeted," Stan Rugis, Northampton County's director of public works, told the news agency. "We hate 'change orders' beyond our control."
The P3 method was approved with bipartisan support when Gov. Tom Corbett signed it into law in 2012, but only the Pennsylvania Department of Transportation (PennDOT) and the Pennsylvania Turnpike Commission have used it.
According to the news agency, Northampton County was still vetting bridge proposals from vendors on Friday, September 9, but in February Executive John Brown told the Northampton County Council the entire project would cost the county about $40 million. Bundling the bridges together would be more efficient for the design process, and the P3 method would be about 30 percent cheaper than doing it the usual way.
Emily Han, a P3 policy expert for the Eno Center for Transportation, a transportation think-tank based out of Washington, D.C., told the news agency that, in order for the P3s to work well, governments need to be involved with the details and decide who will be accountable for any work delays or damage to infrastructure.
"They need to make sure they have any situation covered where its very clear which risks are assigned to the public sector and the private sector," she told the news agency.
Mike Bonini, the director of PennDOT's P3 project, and Han told the news agency that, in most cases, the P3s are being used for expensive projects involving a single piece of infrastructure, such as the Tappan Zee Bridge in New York. Pennsylvania is the only state bundling smaller projects together, and that's getting the attention of other states.
"We are hearing from a lot of states—Massachusetts, New York—that are really interested in what we're doing and whether they could consider it a model to address their structurally deficient bridges," Bonini told the news agency, adding that the county is also blazing a trail for local governments. If Northampton County is successful, it could serve as an example on how to approach smaller projects.
"All of the counties maintain a bridge inventory, and a large number of those are at the point of being structurally deficient," Bonini told the news agency. "Not only are other states looking at Pennsylvania, other counties are looking at Northampton County."