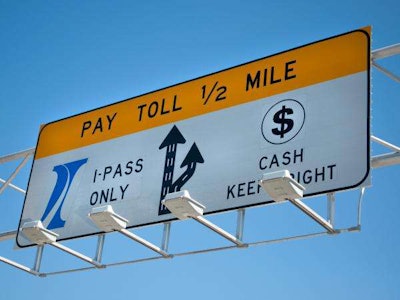 The Illinois Tollway board of directors approved one contract valued at $25.8 million at its recent August meeting, bringing the yearly total for construction and professional engineering contracts to $245.8 million.
William Charles Construction Company of Loves Park, Illinois, was awarded the contract to replace the Rockford (M-7) maintenance facility on the Jane Addams Memorial Tollway (I-90).
The project will use nine sub-contractors certified as disadvantaged, minority- and women-owned business enterprise and three subcontractors that are certified veteran-owned firms, the agency reports. Nearly a third, $7.8 million, of the total contract is committed to these firms.
The project involves building a new 62,705-square-foot building to serve as a fleet hub, maintenance garage and Illinois State Police office at the site that was originally built in the 1950s. The agency says the contract also involves grading, paving and landscaping services, as well as the removal of underground fuel storage tanks and construction of a new fuel island, replacement of sanitary and storm sewers building a new information technology equipment shelter.
"This contract demonstrates how the Illinois Tollway's investment in vertical construction involves a greater variety of work and potential for involvement of more subcontractors that typically don't work with the Tollway," says Illinois Tollway Executive Director Greg Bedalov. "In addition, this project allows us to continue our commitment to increasing opportunities for diverse and veteran-owned firms."