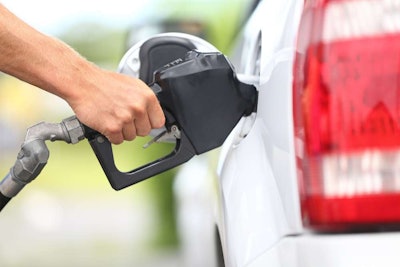 A study by the American Road & Transportation Builders Association (ARTBA) show 98 percent of lawmakers who supported gas tax or equivalent increases to pay for transportation projects in 2015 won their primary races this year.
The report, produced by the ARTBA Transportation Investment Advocacy Center (TIAC), looked at eight states including Georgia, Idaho, Iowa, Michigan, Nebraska, South Dakota, Utah and Washington. The report indicates six of the states had a republican governor and republican majority legislature when the measures passed.
"These results should dispel any notion that voting to increase the state gas tax is politically toxic," ARTBA Chief Economist Dr. Alison Premo Black, who conducted the research. "Voters expect lawmakers to put forward solutions to help reduce traffic congestion, improve road safety and help grow the economy. They are also willing to pay for these expanded investments."
The report finds in total for the eight states that 231 democratic state legislators (66 percent of all democrats in office at the time) voted for increasing gas taxes. More than half, 125, were up for re-election this year and 122 of them won their primary race.
On the republican side, 440 state legislators (65 percent in office at the time) supported such legislation, with 287 out of 293 winning their primaries this year.
The full report from ARTBA-TIAC is available at www.transportationinvestment.org. Summary charts from the report are available below.