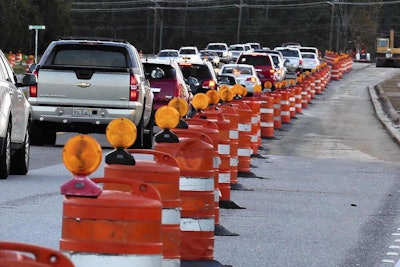 Tennessee Department of Transportation (TDOT) operations technician James "Pee Wee" Hopkins, 63, was struck and killed by an oncoming vehicle July 27 while flagging traffic around a maintenance crew on Tennessee 54 near U.S. 412 in Crocket County.
TDOT says this is the second employee fatality in the past three months, and has had 111 fatalities since 1948.
Hopkins had been with TDOT for 20 years and was hired as a highway maintenance worker. He was promoted in 2005 and again in 2014 to operations technician 2.
"I urge all motorists to slow down, be aware of their surroundings and minimize the distractions in their vehicles," says TDOT Commissioner John Schroer. "The lives of our workers depend on it."
"We lost one of our own today, and it breaks your heart for the family and for the TDOT family across the state," says Gov. Bill Haslam. "It's a good reminder to all of us of the many state employees who work in dangerous jobs every day to serve our state and their fellow Tennesseans. We are grateful for them."