Kansas Department of Transportation (KDOT) Secretary Mike King will resign in mid-July to take a job in the private sector in Wichita. He has served in the position since 2012 and also served as the director of the Kansas Turnpike Authority (KTA).
Prior to joining KDOT, King had worked in transportation and oil- and gas-related construction with his family's business, King Enterprise Group.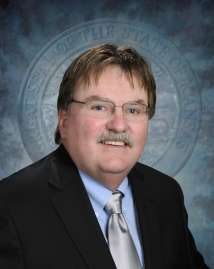 "It has been a pleasure to work with the governor for these past four years in providing a transportation network that meets the needs of all Kansans. I have enjoyed the opportunity to serve my home state and am proud of the accomplishments by the entire KDOT and KTA team members," King says. "My family and I look forward to returning to private business in south central Kansas, leaving fond memories of our time working with the governor, legislators, and citizens across the entire state. We have made many friendships that will last a life time."
"I am grateful for the vision and leadership of Mike King," said Gov. Sam Brownback. "His experience and construction knowledge have been instrumental in maintaining our nationally recognized highways. I appreciate Mike's dedication to serving the people of Kansas."
Brownback has appointed former state Rep. Richard Carlson as interim secretary. Carlson was in the state legislature for 10 years and was most recently the legislative liaison for the Kansas Department of Revenue.