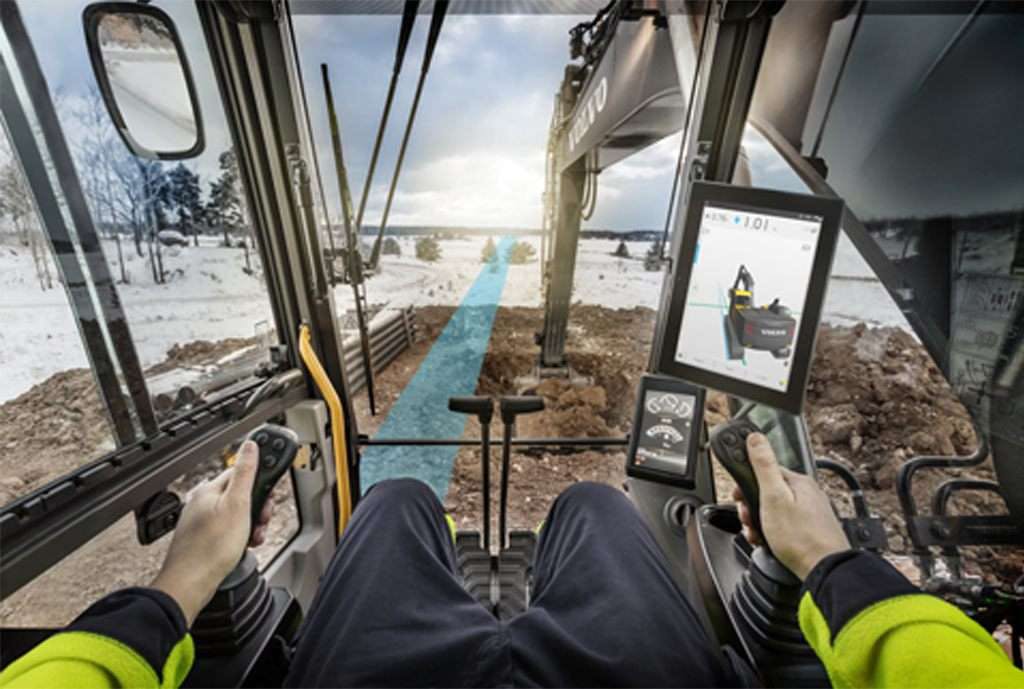 Volvo Construction Equipment's Co-Pilot system, introduced at the Bauma show earlier this year in Munich, has won the 2016 Car HMI Awards' "Most Innovative Human-Machine Interface (HMI) Feature" category.
"Volvo Co-Pilot is the first step towards an integrated, holistic solution for worksite optimization," says Sidney Levy, design director at Volvo CE.  "The system offers the equivalent of Tesla in the car industry—state-of-the-art technology that combines a touchscreen interface and perfected UX-design (user experience) content that can be updated using mobile telecommunications technology."
The Volvo Co-Pilot can be used on a variety of machines, from excavators to pavers. It uses a tablet to deliver several intelligent machine services, depending on the machine:
Dig Assist, designed to allow excavator operators to complete digging tasks more accurately in less time.
Load Assist, for Volvo L110 to L250 wheel loaders, delivers real time load information to operators, preventing under or over loading.
Compact Assist on rollers, which comes in two module options, Intelligent Compaction, and Intelligent Compaction with Density Direct.
Pave Assist, a soon-to-be-announced family of paver-related modules and applications designed to automate paving parameters that today have to be recorded manually in order to meet road agency reporting requirements. Pave Assist combines Volvo's Thermal Mapping, Weather View, Material Manager and the optional Volvo Smartview modules.
The Car HMI Awards, presented by we.CONECT, extends beyond the automotive world and recognizes achievements in HMI collaboration, in addition to user-friendly and innovative features.