The U.S. Department of Transportation has launched its Every Place Counts Design Challenge in an effort to "raise awareness" about barriers to transportation infrastructure and "identify innovative solutions" to reconnect people to essential services.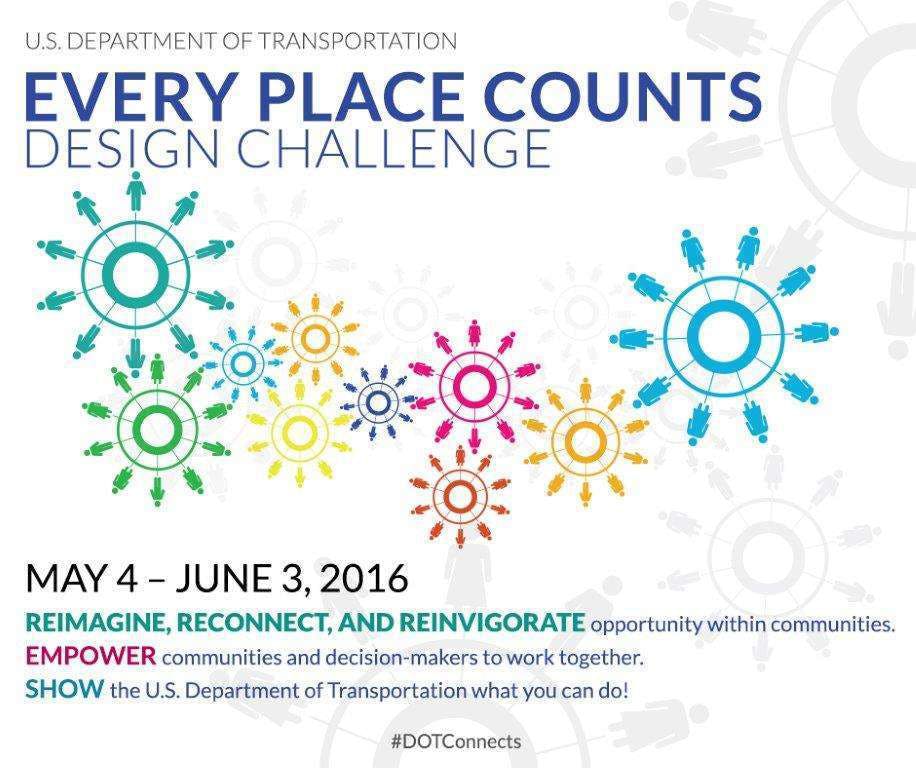 "This challenge asks communities to reimagine how they can be better connected, and empowers them to design innovative transportation projects that serve everyone that lives there," says Transportation Secretary Anthony Foxx in announcing the launch. "We are excited to work with thought leaders who share our focus on designing a 21st century transportation network that is built by, for and with the communities impacted by them."
USDOT says applicants need to create a "community team" made of "elected officials, transportation professionals, and a cross-section of community residents." When applying, this team must provide a "descriptive narrative" of a transportation infrastructure challenge that limits access to essential services, as well as an explanation of their goals for entering the challenge. Finally, applicants need to provide "Letters of Support" from groups affected by their infrastructure challenge, such as state DOTs or local transportation departments, community groups and any other impacted agency or organization.
Interested applicants must register by May 20, and final applications are due June 3 by 5 p.m. Eastern Time.
Four finalists will be provided a two-day "community vision" design session in their respective communities this July, as an effort to help them "better engage" in federal planning, programming, and funding.
Foxx will discuss the challenge during a national virtual town hall meeting scheduled for May 11.
More details on the Every Place Counts Design Challenge are available at www.transportation.gov/opportunity/challenge. Documentation on the full list of requirements is available here.