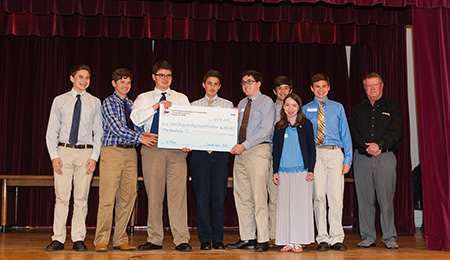 Students from a middle school and high school in Wake County won their divisions of the annual North Carolina Model Bridge Building Competition.
The Carolinas Associated General Contractors and the North Carolina Department of Transportation (NCDOT) sponsor the event that began in 2000 as a way to "encourage students to develop math and science skills." NCDOT says the competition is designed to help develop teamwork, problem solving, communication and research skills.
Thales Academy Middle School in Rolesville took first place in the Middle School Division and Franklin Academy High School won in the high school division. The teams received $500 each.
Other winners included:
Second Place (receiving $400)
Middle School: Clarkton School of Discover
High School: Polk County Early College High School
Third Place (receiving $300)
Middle School: Polk County Middle School
High School: North Moore High School
Fourth Place (receiving $200)
Middle School: West Pine Middle School
High School: Wilson Christian Academy