The Georgia Department of Transportation (GDOT) has begun celebrations marking its 100-year anniversary. April 20-22 the public was allowed to visit a "Centennial exhibit" at the agency's headquarters.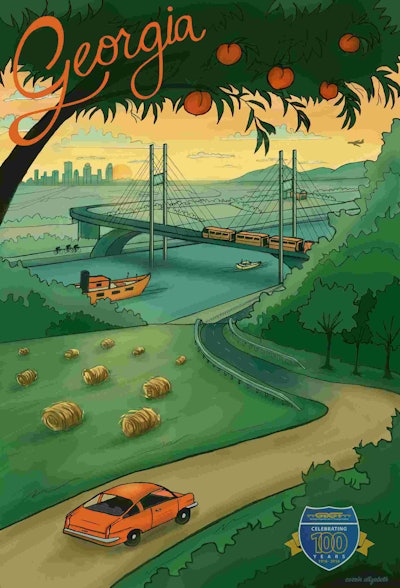 "While a centennial is a time to reflect on the past, it is also a time to look ahead to new challenges," Commissioner Russell McMurry said. "Drones, connected vehicles, self-driving cars—these are just a few of the evolving technologies that will have a tremendous impact on transportation in the not-too-distant future.
"In the next century, Georgia DOT will continue to embrace change and rise to meet new challenges, break new barriers and positively impact more lives."
GDOT marks Aug. 16, 1916 as the time when "the seeds were planted for what would grow into" the department. On April 20, Gov. Nathan Deal signed a proclamation declaring 2016 as "Georgia Department of Transportation's Centennial Year" and recognizing the contributions the agency has made to the quality of life, increase mobility and economic growth in the state.
More details on the Centennial celebration are available at www.dot.ga.gov/centennial. GDOT says it plans to hold events across the state throughout the year.