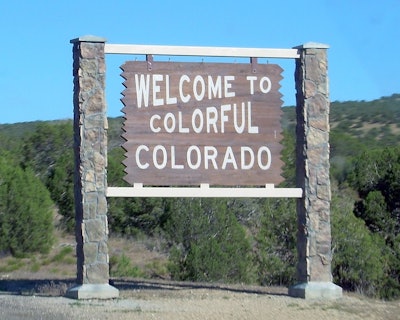 The Colorado Department of Transportation (CDOT) is accepting applications for the Transportation Alternatives Program (TAP). The measure provides federal funds to projects that "expand travel choices, strengthen local economies, improves quality of life and protects the environment."
TAP will provide roughly $22 million to projects across the state for fiscal years 2018-2020. Types of eligible projects include:
On- and off-road pedestrian and bicycle facilities
Infrastructure projects for improving non-driver access to public transportation and enhanced mobility
Community improvement activities
Recreational trail program projects
Projects for planning, designing or constructing boulevards and other roadways in the right-of-way of former interstate or divided highways
Applicants eligible for the program include local governments, regional transportation authorities, transit agencies, natural resource or public land agencies, schools/school districts, and tribal governments. Non-profits also are eligible when partnering with these agencies.
Applications for projects, which will be selected through a competitive scoring process, are due by Aug. 1.
More information, including the competitive scoring guidelines, is available here.