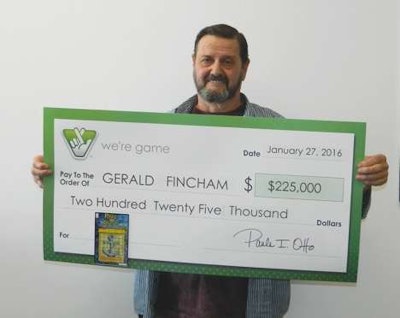 The roads across Washington D.C. might have been coated in fresh white snow earlier this year, but one snowplow operator was seeing green after purchasing a lottery ticket during a break.
Fox 5 in D.C. reported that Gerald Fincham was helping to clear snow from the roads of Northern Virginia in late January when he decided to stop by a local convenience store in Woodbridge to take a break and get something to drink. He decided to buy a Pirate's Treasure Scratcher ticket.
After scratching the ticket, he saw he had hit the jackpot and scored one of the top three prizes for the game: $225,000.
"I was in the right place at the right time," he said. "My family got more excited than I did."
Fincham had a 1 in 1,060,800 chance of winning the big money, but he didn't have time to celebrate beating such unlikely odds. He said he went back out to his plow and got back to work keeping the roads clear for drivers in Northern Virginia. He ended up claiming his prize a few days later.