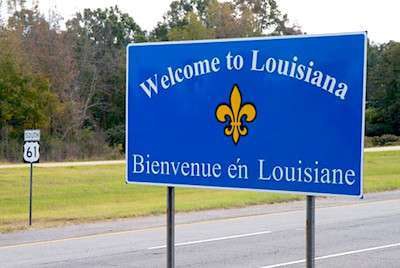 The Louisiana Transportation Policy Committee has approved the Louisiana Department of Transportation and Development's (LDOTD) 30-year statewide transportation plan.
Major projects and funding "scenarios" to complete the projects are covered in detail. Also included in the plan are options for future multi-modal projects for freight, rail, ports, aviation and transit.
"This plan provides the vision for our multi-modal transportation infrastructure system," LDOTD Secretary Sherri LeBas said. "The prior plan was developed in 2003 and updated in 2008. Many of the Priority A projects from the 2008 plan have been completed or begun, such as Interstate 49 North, widening Interstates 10 and 12 and the work on I-49 South. I want to thank the committee, the DOTD staff and all the participants throughout the process who made this possible."
LDOTD reports the plan was developed through "in-depth analyses of the condition and performance of Louisiana's transportation system" and involved multiple discussions with stakeholders and input from the public.
"The plan will help create the well-connected, high mobility, and community-friendly transportation system that the state needs to compete in the global economy and to provide an enhanced quality of life for residents," LDOTD adds.
Full details of the plan are available here.