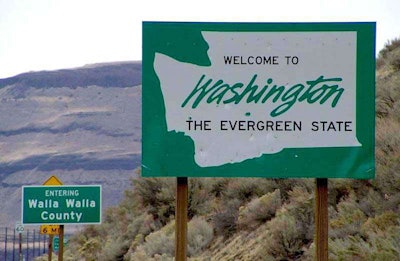 The Washington State Department of Transportation (WSDOT) is seeking public input on its recently released draft transportation plan.
The plan puts forth WSDOT's goals in improving the state's public transportation system, which includes bike and pedestrian paths.
"All of our lives are better because of public transportation," WSDOT Assistant Secretary Amy Scarton said. "Whether it's rush-hour commuters in the city, students getting to school or seniors going to the doctor, public transportation helps connect people with their communities. This plan offers a blueprint for how our state's communities and transportation providers will work together to adapt to our changing world and better meet the needs of the people and businesses in those communities."
WSDOT has six public transportation system policy goals:
Economic Vitality: To promote and develop transportation systems that stimulate, support and enhance the movement of people and goods to ensure a prosperous economy.
Preservation: To maintain, preserve and extend the life and utility of prior investments in transportation systems and services.
Safety: To provide for and improve the safety and security of transportation customers and the transportation system.
Mobility: To improve the predictable movement of goods and people throughout Washington state, including congestion relief and improved freight mobility.
Environment: To enhance Washington's quality of life through transportation investments that promote energy conservation, enhance healthy communities and protect the environment.
Stewardship: To continuously improve the quality, effectiveness and efficiency of the transportation system.
The plan is available here and a list of planned public meetings about the plan is available here.