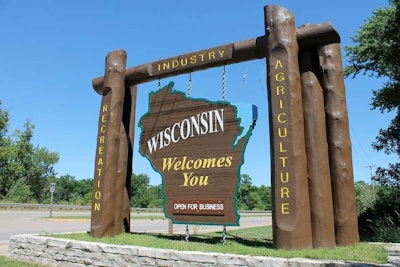 The Wisconsin Department of Transportation and Gov. Scott Walker have asked the state's Joint Finance Committee to open up $200 million in general obligation bonding for the state's Major Highway Development and State Highway Rehabilitation programs.
"We urge the Joint Finance Committee (JFC) to approve this request to release the funds included in our most recent budget," Walker said in a statement. "If the contingent bonding is not approved, (projects) throughout the state will be delayed for two years. This contingent bonding will reduce delays for major highway projects, which is important for the economic welfare of the state. More importantly, however, it is vital to ensure the safety of Wisconsin's motorists."
Wisconsin's recent budget allows for $350 million in general obligation bond authority. This can be used for the two highway programs if approved by the JFC, of which only $200 million can be requested for this fiscal year and $150 million next fiscal year.
If the JFC approves the $200 million, then $125 million can be used for the Major Highway Development Program and these five projects:
US 10/ WIS 441 in Calumet, Outagamie and Winnebago Counties
Wis 15 in Outagamie County
US 18 / US 151 Verona Road in Dane County
Interstate 39 / 90 in Dane and Rock Counties
Wis 23 in Sheboygan and Found du Lac Counties
The State Highway Rehabilitation Program would receive $75 million for restoring 222 miles of projects removed from the program via Act 55 and higher construction costs.