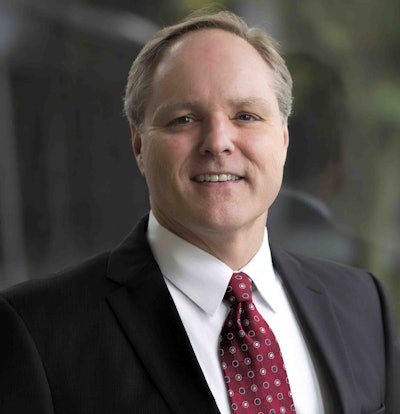 The Georgia Department of Transportation (GDOT) has named Mike Dover as deputy commissioner, giving him oversight of the department's Division of Administration.
In this role, Dover will be responsible for the offices of General Counsel, Human Resources, Legal Services and Equal Employment Opportunity, as well as the Division of Local Grants and Field Services and the offices of Communications, Procurement and Information Technology.
Dover previously held the position of administrator for GDOT's $1.8 billion Transportation Investment Act (TIA) Project Delivery Program from its inception in 2012.
In his 26-year career with the department, Dover has served as a civil engineering technologist, area engineer, assistant district construction engineer and executive assistant to the commissioner. He also served on the team that implemented GDOT's Public Private Initiative program, program manager for the department's design build program and managed express lanes projects and tolling policy development in GDOT's Office of Innovative Program Delivery.
"Mike's leadership skills and his comprehensive experience with Design Build have led to notable successes in the implementation of the TIA program," GDOT Commissioner Russell McMurry said. "I believe this experience will be instrumental in helping us move forward with the new funding from HB 170."
Georgia Gov. Nathan Deal signed HB 170 into law earlier this year as a program that will draw approximately $1 billion for transportation and infrastructure projects through a combination of vehicle fees and gas tax increases.
"This is a unique and exciting time for transportation in our state," Dover said. "The passing of Georgia's transportation funding bill will enable GDOT to tackle the backlog of needed repairs to our roads and bridges; and we are also embarking on significant capital projects like the I-285 and SR 400 interchange reconstruction."
Dover is a registered professional engineer in Georgia and is a member of the American Society of Highway Engineers and the Institute of Transportation Engineers.