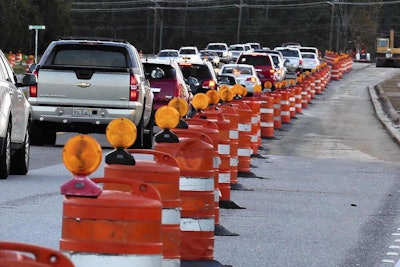 A Connecticut Department of Transportation worker was injured on Friday after his vehicle was hit by a tractor-trailer.
The Connecticut Post reported that ConnDOT maintainer Richard O'Brien was standing outside his truck near the Westport/Norwalk border September 4 on Interstate 95 when a tractor-trailer hit the DOT vehicle.
O'Brien suffered injuries to his leg and arm, but they weren't life-threatening.
The accident halted traffic on busy I-95, backing up the highway for more than 10 miles.
It marked the third highway worker injured in the area in less than a week. A 35-year-old who had been drinking crashed a minivan into a construction zone nearby in Norwalk August 29 and injured two workers. The crash ended up sending four people and the driver to the hospital.