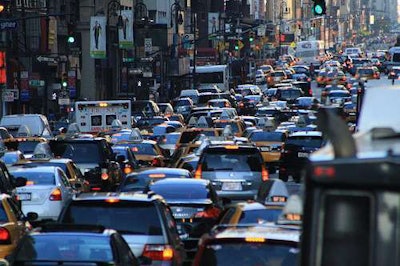 The New York City Department of Transportation has started to track drivers with a new program that hopes to gain insight into their habits.
According to The Verge, through the Drive Smart pilot program, New York City is tracking 400 volunteer drivers to find out things like how much gas they're using and how fast they're going, as well as when they drive and where they're going.
In addition, the device, which plugs into a vehicle's on-board diagnostic port, can even tell who a driver breaks hard or makes a sharp turn.
The program is designed to get an understanding of how people drive in New York City to try to help ease the traffic in the gridlocked city.
The program has caused security concerns, CBS New York noted. Many people have said that outside of the government having more information on its citizens, the program could help hackers get more information about the infrastructure of America's largest city.
"Anything is hackable as we've already seen," security expert Manny Gomez said. "Sony was hacked; the U.S. government was hacked, so clearly the City of New York could be hacked and this information could easily become public."
The Drive Smart pilot project website assures all of those being monitored that their privacy is protected.
"Protecting user data security and privacy is key part of Drive Smart. Drivers will have complete control over how their personal data is used and with whom it is shared," according to the Drive Smart website.