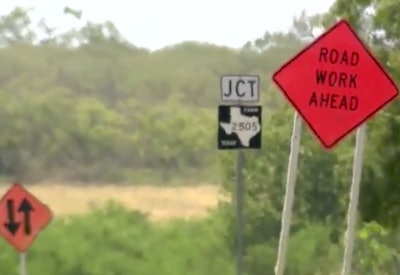 A construction worker inside a Texas work zone was killed last week in an accident involving heavy equipment at the jobsite.
According to a report from KSAT TV, 66-year-old Salvador Guillen was killed during a repaving job August 10 on FM 541 near FM 2505, west of Poth.
KSAT spoke with both Guillen's employer, New Braunfels-based contractor Dean Word Company, and the Texas Department of Transportation but were unable to report any details surrounding the accident, including the type of machine involved.
Guillen had actually retired from the company in 2008 after an 18-year career, but came back to work in March.
TEXDOT tells KSAT the Occupational Safety and Health Administration is investigating.