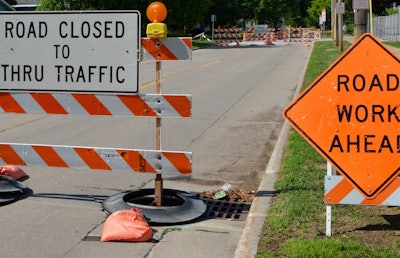 A Pennsylvania man is facing theft charges after he was caught with stolen road signs and rebar from a highway bridge project.
Brian Pennington, 54, was allegedly seen by an officer at an area Salvation Army early Monday morning taking metal from a dumpster and putting it into his Chevrolet pickup truck. The officer approached the truck and spotted the rebar as well as a "No U-Turn" sign and one that said "Emergency Vehicles Only," according to the Wilkes-Barre Times Leader.
Pennington admitted to police that he took the signs and 12 sections of eight-foot rebar from the Interstate 81 construction zone near Laflin, Pennsylvania.
Pennington was charged with theft and receiving stolen property.