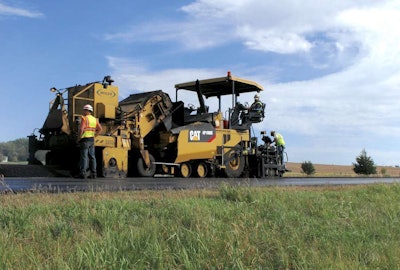 Caterpillar Paving Products is expanding its production facility in Brooklyn Park, Minnesota, pledging a $3 million effort and the creation of 31 additional jobs. As a result, the Minnesota Department of Employment and Economic Development (DEED) will provide incentive funds for the company completing the project.
The DEED program's Job Creation Fund will provide $307,300 after Cat Paving meets "investing and hiring commitments."
"Caterpillar is one of the world's most respected and recognized brands," DEED Deputy Commissioner Kevin McKinnon said in a statement. "The company's expansion in Brooklyn Park is terrific news for the community and will position Caterpillar to continue growing its paving products business."
To meet funding criteria for the Job Creation Fund, companies must create at least 10 full-time jobs and invest at least $500,000. The program has doled out $19 million to 36 companies since the program began in 2013, an effort that has resulted in more than 2,100 new jobs and $376 million in business expansion plans.