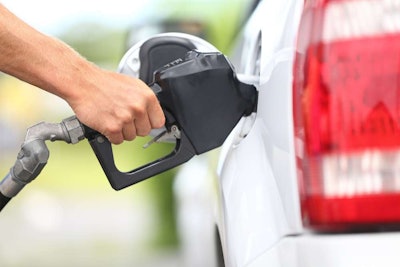 As the future of federal transportation funding remains up in the air, two Republican lawmakers have filed a bill that would take the federal government out of the road business permanently.
Sen. Mike Lee (R-Utah) and Rep. Ron DeSantis (R-Florida) filed a bill that would gradually get rid of the federal gas tax used to support the Highway Trust Fund, according to a report from The Hill.
The Transportation Empowerment Act would lower the tax from the current 18.4 cents a gallon to 3.7 cents over the next five years. Lee and DeSantis are among conservative lawmakers who believe infrastructure funding should fall solely on the states.
This isn't the first time Lee has introduced a bill calling for "devolution," as the plan is commonly called. He previously introduced a bill sharing the new legislation's name and goal back in 2013 with Tom Graves (R-Georgia), who introduced the same proposal previously.
"For far too long, Washington has tried to patch the holes in the Highway Trust Fund without offering constructive solutions to the underlying problems," DeSantis said in a statement. "We need to modernize the way we handle transportation projects, not just rely on short-term fixes or a one size fits all approach to the nation's infrastructure needs."
DeSantis said the bill would give states the ability to decide their own plans for transportation policy and eliminate "Washington's role as a bureaucratic middleman."
Lee said the federal government uses too much money from the road budget on non-highway projects.
Construction groups and those in the transportation industry spoke out against getting rid of the gas tax last time around. Additionally, voters have actually been found to favor a gas tax increase if the money is going for road construction.