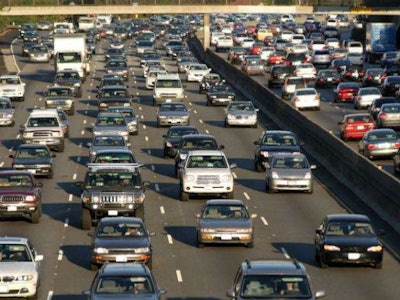 The Transportation Investment Generating Economic Recovery (TIGER) program has seen $14.5 billion in requests since Transportation Secretary Anthony Foxx announced the opening for competitive grants back in April.
Problem is, only $500 million is available by the U.S. Department of Transportation (USDOT) for this round, which means requests were 29 times that amount. This clearly shows that the country is in desperate need for long-term transportation funding solutions, according to Foxx.
"The Department received more than 950 pre-applications to fund transformative and innovative capital projects," Foxx said in a recent blog post. "These come from every corner of the country representing large cities and small towns alike.
"In fact, TIGER grant pre-applications have been submitted from all 50 states, the District of Columbia, four U.S. territories, and more than 80 tribal governments. But every year, DOT has to turn away . . . high-quality projects because we lack the funds."
The FY 2015 Consolidated and Further Continuing Appropriations Act, signed last December, provides for the TIGER funding this year. Applications must be submitted for capital investments in surfaced infrastructure, demonstrating that the projects "will have a significant impact on the nation, a region or metropolitan area."
Today (June 5) is the final day for application submissions.
Since its inception, the TIGER program has provided $4.1 billion for projects. Last year, $600 million was made available.