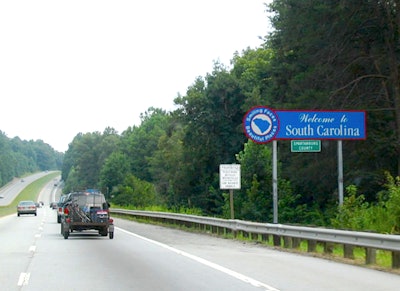 An expected $400 million budget surplus in South Carolina coffers, set to be certified later this week, presents an opportunity to fund other drained programs, such as transportation projects, rather than increase gas taxes.
According to a report by The Post and Courier, Gov. Nikki Haley is asking legislators to use their best judgment in determining how the windfall is spent, indicating that the three best options are paying for transportation projects, paying down debt or providing a tax cut.
While Haley said in a news conference that she does not prefer one option over the other, she did say using it for road projects would be a good idea considering that several pieces of transportation funding legislation have been forwarded this year.
"We can fix a lot of roads and a lot of bridges," she said at a news conference. "We're celebrating a good problem to have . . . if were' going to spend it, let's spend it the right way.
The Post and Courier reported two republican state legislators, Sen. Tom Davis, and Rep. Tommy Stringer, were at the news conference with Halley and stood in support of using the money for road and bridge projects. Stringer said the idea has obvious merit. "Every time I hit a pothole, the answer is clear," he said.
Davis has opposed efforts to increase gas taxes, while Haley supports a plan to increase gas taxes by 10 cents per gallon and "reform" the South Carolina Department of Transportation to find cost savings.
The formal process to determine how the surplus is spent will begin June 1, The Post and Courier reported.