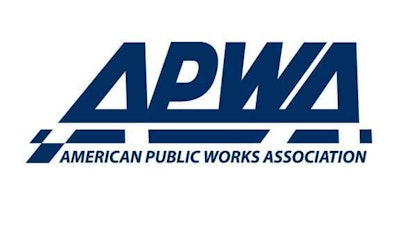 The American Public Works Association chose a broad variety of winners for its 2015 Top Ten Public Works Leaders award, representing several cities from across the U.S. and Canada. This year marks the 55th anniversary of the award.
Those receiving the award are "recognized for discharging critical responsibilities in connection to the design, construction, maintenance and/or operation of major public works projects or activities in large and small municipalities."
The Top Ten Leaders, says APWA Executive Director Peter B. King, "are exceptional public works professionals that have been selected by a committee of peers for their career-long professionalism, expertise, service and personal contributions to improving the quality of life in the communities they serve. The APWA Top Ten represent the best of the public works profession."
The winners for 2015 are:
1. Jeb Blackwell – city engineer, Charlotte, North Carolina
2. Stan Brown – director of municipal services, Oakwood, Georgia
3. Tom Collins – deputy director of public works, Natick, Massachusetts
4. Darwin Durnie – director of business development, Stantec Consulting in Alberta, Ontario, Canada.
5. Greg McCaffery – director of municipal services, Junction City, Kansas
6. Natalie Meeks – public works director, Anaheim, California
7. Dennis Randolph – director of public works, Grandview, Missouri
8. Greg Reeder – public works director, Council Bluffs, Iowa
9. Paul Smeltzer – director of water and wastewater, Niagara Region, Ontario, Canada.
10. John Trujillo – public works director, Phoenix, Arizona
More information about all of APWA's awards programs is available here.