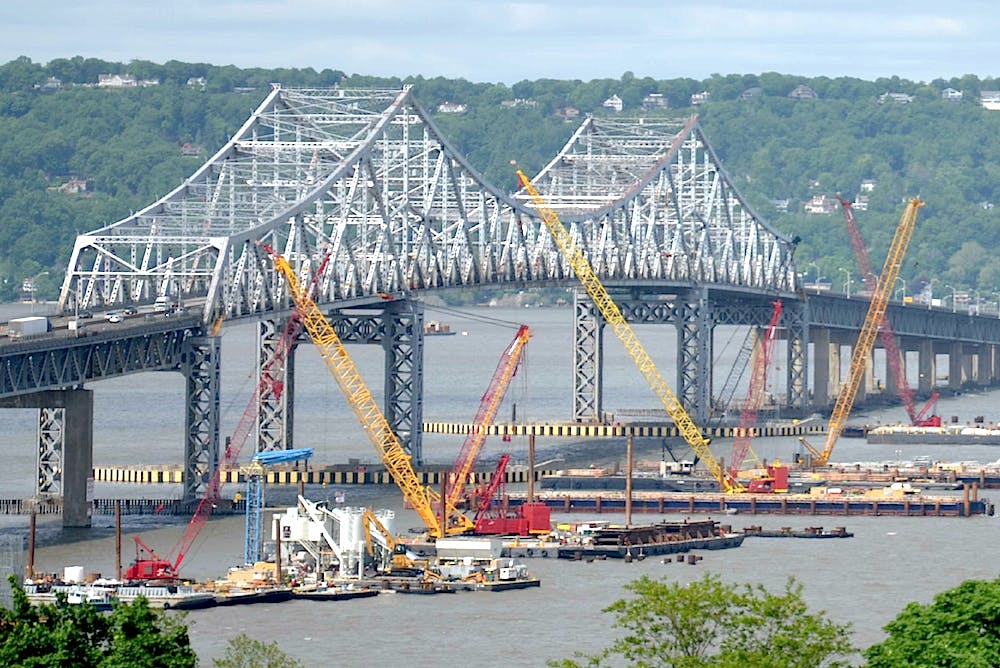 The New York State Thruway Authority voted Monday to send $750 million to the Tappan Zee Bridge replacement project.
The allocation of funds prevented the Tappan Zee project from needing to issue bonds to keep construction going through 2015, Capital New York reported.
At its Monday meeting, the Thruway Authority voted on a revised budget for 2015 to slim the spending this year on the bridge, which has a total price tag of about $3.9 billion. Delaying some scheduled payments to 2016 cut this year's spending to $910 million from $967 million.
New York State Thruway Authority acting executive director Bob Menga said the cut wouldn't affect the construction, which recently picked up with one of the largest cranes in the world.
Much of the money for the Tappan Zee Bridge came from reallocating other funds. Eliminating 92 salary lines for vacant positions cut $162 million. Another $58 million came from reducing capital investment in infrastructure upgrades and replacements in other parts of the system.
"We've basically gotten the authority's books in order." Menga said.
The authority's initially 2015 budget from December had a $25 million deficit, but the New York Legislature has since sent $1.28 billion to the authority for the bridge project and other construction needs. The massive sum was allocated from $5.4 billion in bank settlement fees.