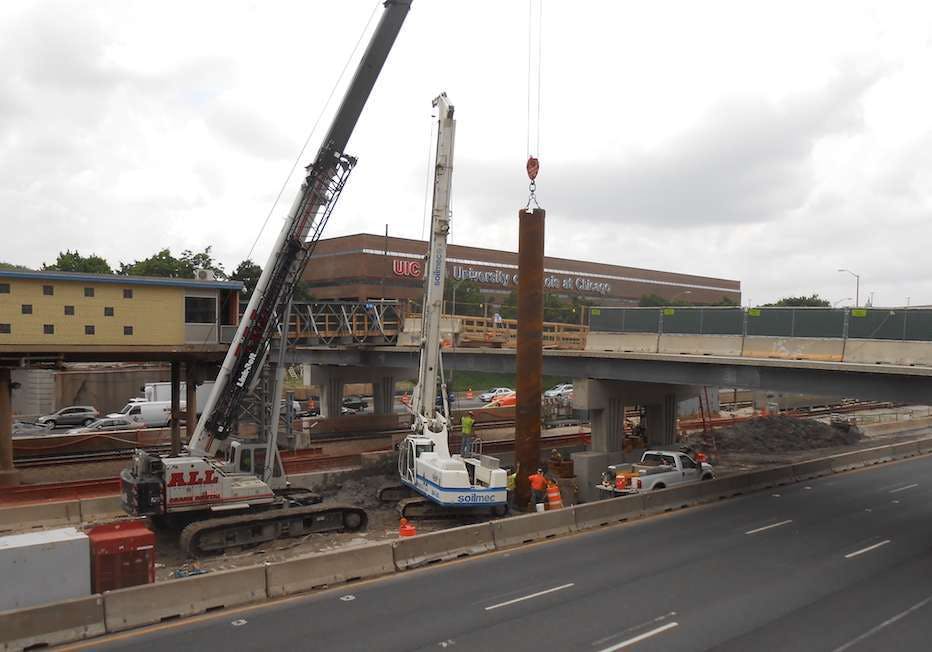 The Illinois Department of Transportation plans to spend $8.4 billion on roads in the next six years, but it's not enough to prevent what IDOT expects to be a "rapid deterioration" of the state's roads.
IDOT plans to focus the majority of the money on maintaining the state's 1,431 miles of highway and 357 bridges, according to the Proposed Highway Improvement Program. But the program for 2016-2021 still singles out a few major projects:
$351 million for the Jane Byrne Interchange reconstruction in Chicago
$196 million to replace the eastbound U.S. 150 Illinois River bridge in Peoria
$82 million to rebuild Interstate 55 connecting to Lake Shore Drive in Chicago
$36.5 million to replace the King Bridge ramps over westbound Interstate 55/64/70 in East St. Louis
IDOT also found that 93 percent of bridges and 83 percent of highways are in acceptable condition, but those numbers are expected to drop to 86 percent and 62 percent, respectively.
"While this latest multiyear program will have a positive impact on many of our communities, it also underscores the urgency to find a long-term, sustainable solution for our infrastructure needs," acting Illinois Transportation Secretary Randy Blankenhorn said. "A high-quality transportation network is a job creator and economic asset. But just maintaining our existing system will be a challenge, with the ability to take on any new projects extremely difficult."
The latest multi-year plan marks a recent trend in Illinois of declining transportation funding. The Chicago Tribune reported the latest plan is $200 million less than the 2015-2020 highway program and $1.1 billion less than the program from 2014-2019.
IDOT officials and Blankenhorn are on tour in the state to hear from residents and other stakeholders in the highways system, and a IDOT will give a final presentation to the governor after the tour is over May 22. To view the rest of the tour dates or take an online survey, visit www.idot.illinois.gov.