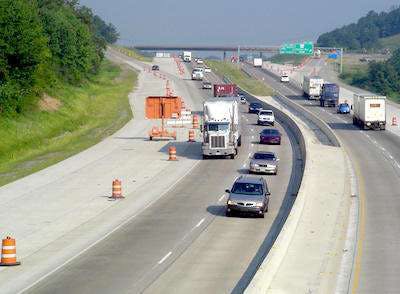 Arkansas Gov. Asa Hutchinson used his executive order powers to create a working group on highway funding to develop recommendations to "create a more reliable, modern, and effective system of highway funding,"
The 20-member group, dubbed the "Governor's Working Group on Highway Funding," with individuals to be named no later than the first week of June, will be required to provide recommendations by December 15 this year.
The budget director of the Office of the Governor will chair the group.
Members will be named from the Arkansas State Highway Commission (the director plus one more), and one member will be named from each of the following: the Arkansas House Public Transportation Committee; the Senate Transportation, Technology and Legislative Affairs Committee and the Joint Budget Committee. One elected municipal official, an elected county-wide official and eight at-large appointees with "knowledge of the transportation and/or finance industries" will also be named to the group.
One of the at-large committee members will come from the Arkansas Trucking Association, according to a report by the Arkansas Democrat-Gazette. Hutchinson spoke to the group at a recent meeting in Hot Springs.
"Truckers have always been a critical voice in whether highway initiatives are successful or not," Hutchinson told the group, according to the report. "Highways are the lifeblood of your industry, and you, more than anyone, need to have adequate repair to make sure that you have sufficient renovation of our highways and development of highways in the future.
Director of the Arkansas State Highway and Transportation Department Scott Bennett also spoke at the group's meeting and said he hoped the group could develop a "sustainable source" for highway project funds.
"That's really the goal, is to have something that can keep up with inflation, something that grows over time so we can continue to make highway improvements," Bennett was quoted as saying. "I'm extremely happy that he (Hutchinson) has shown the leadership in being able to take that step."