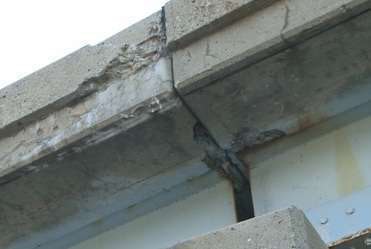 While there are approximately 2,000 fewer structurally deficient bridges in the U.S. last year than in 2013, there are still more than 61,000 that fit that category, according to a recent American Road & Transportation Builders Association (ARTBA) review of the 2014 U.S. Department of Transportation National Bridge Inventory database.
The states with the most structurally deficient bridges are listed to the right. The District of Columbia has the least at 14, followed by Nevada (34), Delaware (48), Hawaii (61), and Utah (102).
ARTBA Chief Economist Dr. Alison Premo Black reviewed the report, which shows 61,064 structurally deficient bridges in the U.S. are crossed 215 million times every day, with the most travelled being on the Interstate Highway System.
"State and local governments are doing the best they can to address these significant challenges, given limited resources," Black said. "Many of the most heavily traveled bridges are nearly 50 years old. Elected officials can't just sprinkle fairy dust on America's bridge problem and wish it away. It will take committed investment by legislators at all levels of government.
"Without additional investment from all levels of government, our infrastructure spending will be a zero-sum game," she added.
Citing USDOT data, Black also said there is a current backlog of over $115 billion in bridge work and $755 billion in highway projects.
Her analysis of the report also found:
The 250 most heavily crossed structurally deficient bridges are on urban interstate highways, particularly in California. Nearly 87 percent of these bridges were built before 1970.
At least 15 percent of the bridges in eight states—Rhode Island (23 percent), Pennsylvania (22 percent), Iowa (21 percent), South Dakota (20 percent), Oklahoma (18 percent), Nebraska (17 percent), North Dakota (16 percent) and Maine (15 percent)—fall in the structurally deficient category.
More of Black's analysis of the report is available here.