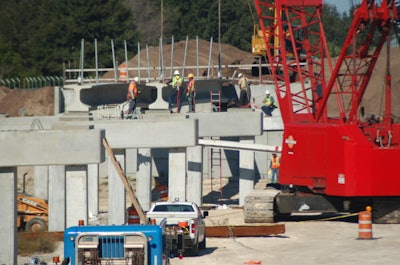 A project that will help complete a beltway around metro Orlando's northwest side is getting $194 million loan through the Transportation Infrastructure Finance and Innovation Act (TIFIA), the U.S. Department of Transportation announced.
Five of the planned 14 sections of the Wekiva Parkway will be funded through the loan. When completed, the nearly $2 billion toll road will stretch 25 miles from State Route 429 to the intersection of Interstate 4 and State Route 417.
The project is a joint effort between the Central Florida Expressway Authority and the Florida Department of Transportation (FDOT). The remaining nine sections, which will be located in Lake and Seminole counties, are the responsibility of FDOT. You can see a fly-through of the project below.
Planners hope the road will ease congestion in high-growth areas including Lake, Orange, and Seminole counties serviced by U.S. 441 and State Route 46.
"The new road will provide an alternative to slow-moving traffic on the already congested nearby highways," said Deputy Federal Highway Administrator Gregory Nadeau. "The department's loan will help leverage capital and push forward a project that will boost area businesses and improve connectivity."
USDOT says the TIFIA credit program fills "market gaps" and helps "leverage substantial non-federal" investments, with $2.2 billion having been financed in fiscal year 2015.
"Each dollar of federal funding can provide up to $10 in TIFIA credit assistance and support up to $30 in transportation infrastructure investment," the department stated in a release.