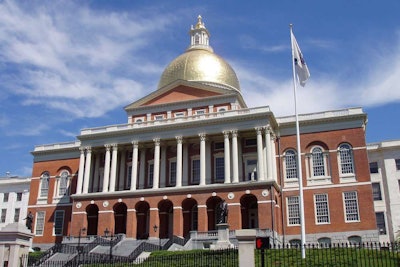 The Massachusetts House passed H. 3187, a provision backed by Governor Charlie Baker, that provides for $200 million for financing municipal road and bridge projects in fiscal year 2016.
The bill was passed by a 155-0 vote and is unique in that it provides for local municipalities and not the state broadly. According to a report on MassLive.com, this appropriation first began in 1973 and actually had $300 million provided for last fiscal year. To supplement this year, a $30 million fund was recently created solely for repairing potholes.
If the Senate passes this bill early enough, then the funds could be available for this year's construction season.
The funds will be generated through bonds that cannot exceed $200 million or 30 years in term length, and must be payable no later than June 30, 2050.
The vice chairman of the Joint Committee on Transportation State Rep. Michael Finn, D-West Springfield, said in the MassLive.com report the funds were "reasonable and responsible" for the "fiscal challenges" ahead for local governments. "After a particularly harsh winter, an affirmative vote will provide much needed funding to cities and towns to repair our roadways," he said.
While the funds would go to smaller municipalities throughout the state, Boston would receive that largest amount with $14.48 million.