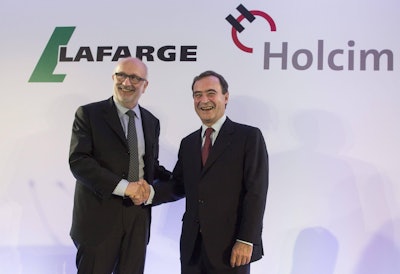 Holcim's board of directors has determined that its merger with Lafarge will be delayed due to a disagreement of terms on the deal. The merger was announced last year.
In a statement, Holcim said the agenda for its upcoming annual general meeting will only focus on direct Holcim business and not the merger.
"Holcim Board of Directors has concluded that the combination agreement can no longer be pursued in its present form, and has proposed to enter into negotiations in good faith around the exchange ratio and governance issues," the company said in a statement. "Lafarge has indicated that it refuses to renegotiate, except the exchange ratio."
The potential $44 billion merger would create the world's largest cement maker.